Electricity Bill CHECK
We are all facing the issue of late receiving electricity bill. If we cannot pay our utility bills on time, we must pay the fine after the due date. Billsinfo.pk website provides the solution for this problem. Everyone can now use this website to get his WAPDA bill (FESCO, GEPCO, HESCO, IESCO, K-Electric, LESCO, MEPCO, PESCO, QESCO, and TESCO), Sui-Gas bill (SNGPL, and SSGC), and WASA bill.
All the tools are tested and working correctly, and they are also easy to use on laptops, computers, and mobile phones. This website also provides proper guidelines for using these tools and making your life easier by saving time and extra costs.
Check the Reference Number or Customer ID
Major Electricity Distribution Companies (DISCOs) in Pakistan
DISCOs Abbreviation
Distribution Companies
These companies provide services in different zones in Pakistan. The most common services are electricity new connection, electricity duplicate bills, electricity bill calculator, tariffs, complaint management system, safety guidelines, and much more services to billions of customers. People can use their services on their phones, laptops, and Personal computers.
Understand Your WAPDA Electricity Bill
Pay Your Electricity Bill OR Other Utility Bills Online
You can pay your all Electricity bill using your mobile phone through
Reduce Your Utility Bills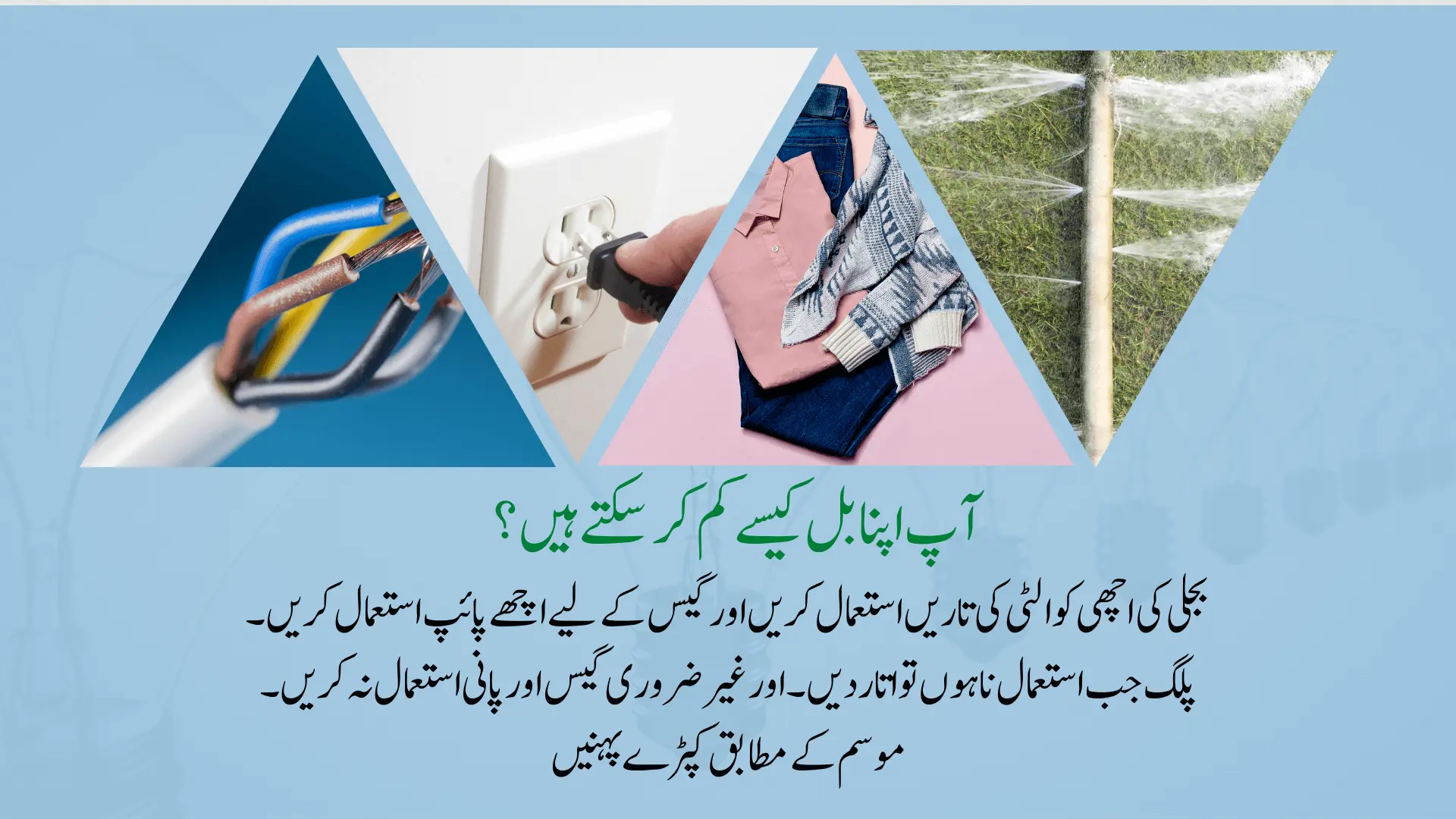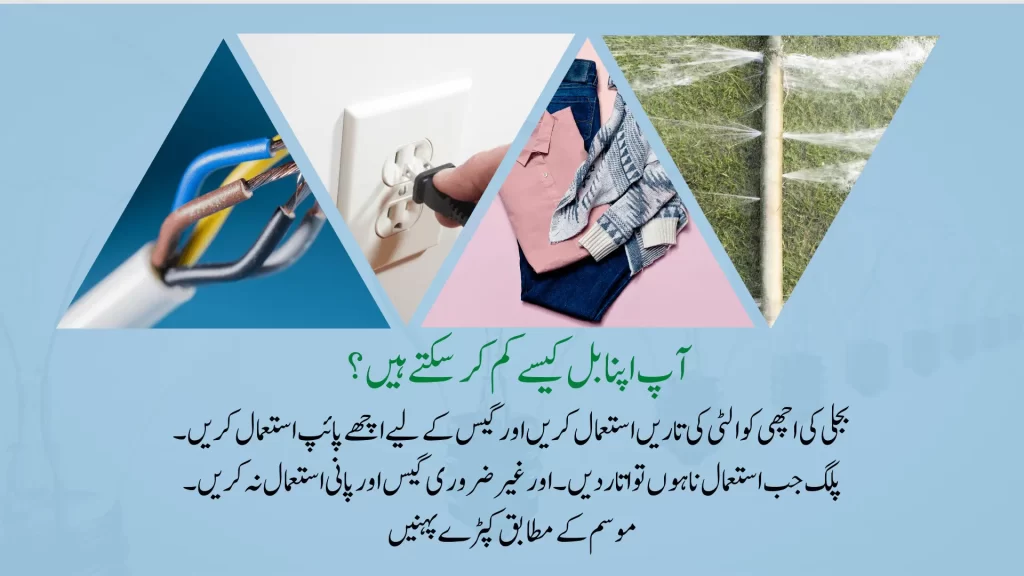 Effective use of electricity, gas, and other utility services is necessary for everyone because the consumer gets higher bills every month due to ineffective use of these services. Following are the steps to reduce your bills:
Electricity History in Pakistan
Background – WAPDA 1959
At the time of emergence of Pakistan in 1947 power generation capacity is very low is only 60MV. From the independence Pakistan still is facing energy crises. After the establishment of WAPDA (Water and Power Development Authority) in 1959 it increased to 119MV. At that time power sector of Pakistan managed by two public bodies KESC and WAPDA.
The main responsibilities of WAPDA is generate, transmit, and distribute Power, also power houses, and grids constructions, operations, and maintenance.
1960s to 1980
In 1960s the generation of power increasing day by day, the power capacity increased 636MV which was 119MV 5-years ago. Due to Mangla dam development, and some other hydel and thermal units functioning 1331MV electricity added in the system in 1970. With the increase of demand of electricity, the Pakistani Government was planning to produce more electricity, in 1976 the world largest dam (earth filled) was built and added the 3000MV electricity in Power system till 1980. The power capacity of Pakistan till the end of 1990-1991 was 7000MV. Now the production increased to 12006 Gigawatt-hour in June 2022.
NEPRA – 1997
Under Section 3 of the Regulation of Generation, Transmission and Distribution of Electric Power Act, 1997 the National Electric Power Regulatory Authority (NEPRA) was established for the regulation of power sector in Pakistan. Following are the major responsibilities of NEPRA:
Issuance of licenses
Establish standards and enforcement of those standards for the safe operation and supply of electricity
Power additions programs and accept investments of utility companies
Determine tariffs
Settlement of disputes
Issue guidelines
Submit reports to Federal Government of Pakistan
Hierarchy of Power Sector in Pakistan
Following is the hierarchy of power sector entities in Pakistan according to role in formation, implementation of policy, management, maintenance, and operations of electricity to provide to consumers.

Wapda Contact Information
Address:
Sharah-e-Quaid-e-Azam, Wapda House, Lahore
Telephone Numbers:
042-99202211 | 042-99202633
Email:
How to pay the electricity and other utility bill?
There are a number of options to pay your electricity and other utility bills.
> By visiting authorize banks
> Using your mobile wallets and mobile banking.
> By visiting authorize merchants
What is FPA in the bill?
FPA stands for "Fuel Price Adjustment". It is a way to adjust the price according to the fluctuation of fuel prices.
What is Arrears?
The amount due or the amount not paid in the most recent previous bill is referred to as arrears.
How to get your duplicate bill copy?
We designed a very easy and reliable tool "billsinfo.pk" to get your duplicate bill copy. Everyone can use it on any device, it will work properly. for any help and query send us a message here.
GST Stands For
GST stands for "General Sales Tax". Currently, Electricity Distributions Companies charge GST on Electricity bills is around 17%.
Can I get the bill via email?
Yes, you can get your electricity bill monthly via email. most of the companies offering this service to their consumers.